When Linda Joy invited me to become an advisory board member of Aspire Magazine, I got goose bumps. Linda is all about delivering inspiration to women–a mission I could get behind.
Two plus years later, my community has grown significantly, partly through knowing Linda and being part of all that is Aspire magazine online and Inspired Living Publishing. Linda truly knows how to create a "village" and reach people with her inspired message.
You may know that recently Linda and I decided to team up and offer you our combined secrets on both sides of the book equation—book writing and book sales. To sell books, you need to work on your author platform before you write your book—and Linda is an  expert on how to grow that author platform.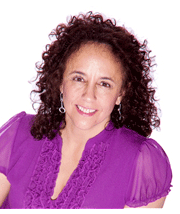 Working  together on Birth Your Book: From Inspiration to Published Author, I'm learning so much just by watching Linda in motion. Here are 3 of the things I learned from Linda:
1.      Ask for help—people love to be asked, but they can't read your mind: When Linda began inviting my clients and former students to promote our free teleseminar, I realized how little I invite my clients and students to do such things. While a handful may spontaneously retweet or comment on a facebook post, how much more powerful to have your very-happy clients promoting a new program of yours through a personal phone call or an e-mail blast to their tribes?
2.      Tend to your past clients and the people who know your work: These people already know the value and quality of your work. Introduce them to new business ventures—invite them to become affiliates and offer your programs to people to earn a commission when people sign up for your paid programs—it's a win/win/win for everyone—from the new person who benefits from working with you to the past client earning a commission and getting to help a friend—and you grow your business and the list of people who want what you have to offer.
3.      Give your community the tools they need to support you: Linda is so organized. She doesn't just rely on the shopping cart's affiliate center (which can be confusing). She e-mailed everyone several different sized banners they can use in newsletters, e-mails and on their website, as well as text they can use to promote the program.
Above all, Linda is a woman of integrity and love. She has tremendous passion for everything she does and she generates true enthusiasm for the purposeful work of colleagues, clients and friends, supporting and promoting their work. This powerful way of being in the world inspires me and all who know her to take our way of being to a whole new level.
Did this article spark any ideas for you in growing your community and author platform? Linda and I will be sharing more Author Platform Secrets on our joint teleseminar: Birth Your Book: From Inspiration to Published Author on Wed. Sept. 21, 2011 at 8:30 p.m. Eastern time. You can sign up here. And I'll also share how you can finally get your book written.
And if you'd like to spread the word about our Birth Your Book Teleseminar and potentially earn a commission for those who sign up for paid programs, here's your link to become an affiliate or read more about the program here. Joining our campaign, perhaps you'll be inspired to start one of your own.