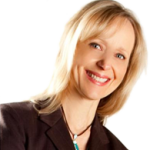 Bring Your Book  to Life Graduate and author of The Compliment Quotient: Boost Your Spirits, Spark Your Relationships and Uplift the World, Monica Strobel just sent out a newsletter offering a new free gift:
She says, "Here it is, now, for you! This Take a Free Compliment Mini-Poster will make you an instant complimentologist. Download it here and print it out."
The gift is a poster you can print out with tear off sheets at the bottom. Each tear off is a different compliment.
"Watch the fun, the quick connections, the joy–Start your own ripple of compliments!"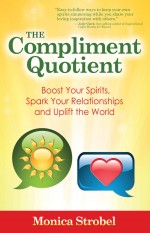 What I love about this book promotion is:
1. It's all about giving.
2. It has the potential to go viral.
3. It's fun.
4. It's out of the box.
5. It's simple to implement.
I invite you to print your free mini-poster and passively offer compliments to your family, co-workers and guests by hanging it in your office or on your fridge. Or take it local and hang it at your local cafe or deli. Or you can check out her book to become a more active complimentologist.
And share your out-of-the-box book marketing ideas here (or share your compliments!).