I often find myself assisting authors in developing a business plan for how they will actually make money with their book. Some authors imagine they'll make money on their book sales. While that can happen, you may also find yourself spending money to promote your book. It's the speaking, consulting, coaching, teleseminar leading, and other opportunities that tend to create the bulk of your new income as an author.
Before you can put your plan into action, many authors and aspiring authors need to get past their limiting beliefs and habits. And I'd say about 75% of the people I work with have some kind of limitation about money to get over to step more fully into their power, earn what they'd like.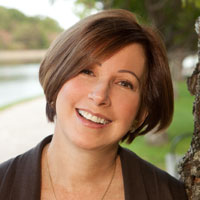 Hand in hand with taking care of the money belief system and habits comes addressing any negative beliefs about success, self-expression and the attention that comes with being an author. When authors take care of these issues, they stop sabotaging or limiting themselves and experience freedom to soar.
And that's why I'm so excited to be part of Kate Beeders' webinar "5 Keys To Reaching Your Money Goals This Year." Kate uses several processes to help people move past blocks, including a powerful technique called
EFT. On this webinar, you'll:
Discover the action steps you need to take NOW to reach your Money Goals
Get the answers to your questions and have the chance to get coached live with Kate  to start figuring out how you can make more money quickly
If you have any desire to earn more money with greater ease, please join us (Kate, me and Dr. Rachna Jain) on Wednesday, Sept. 12 at 3pm Eastern time for this powerful call.