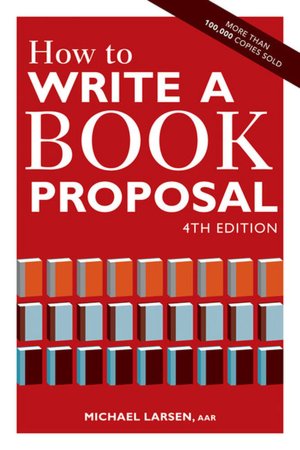 Everybody loves a contest.  For writers and authors, winning a contest can help get the attention of the right agent or acquisitions editor, or add cache to your book proposal. And, yes, there are the prizes and the great fun of winning.
Authors also find that taking that step of declaring their book to the world helps them take ownership and gain momentum. Sometimes, you can get feedback on your idea which helps make your book even more compelling.
If any of those benefits resonate with you, enter the Pitch Your Book to  Life Contest and see what opens up for you and your book.
Prizes
First prize includes: a free download of Lisa's Quick Start to Kick-Start Your Book self study program, a 20 minute book concept consultation with Lisa, and the most recent edition of How to Write a Book Proposal by Michael Larsen, the top-selling book on how to write successful book proposals (worth over $340).
Runner up receives an audio download of Writing in the Zone: A Visualization for Writers.
Judges
In the first round, you get to enter and to judge! First round will be judged by the Bring Your Book to Life community, the public and your friends whom you invite. But this is not a popularity contest; we are looking for compelling and marketable books: second round will be judged by veteran literary agent and author of How to Write a Book Proposal, Michael Larsen, book publicity expert, Rusty Shelton, and book writing and book proposal coach Lisa Tener.
Enter Today
Do you have wisdom to share? Expertise on a topic that would make a great book? Enter the Pitch Your Book to Life contest by submitting a 3-5 sentence "elevator pitch" about your book topic and win the tools to help you write a compelling book in 2012. Contest begins 4/5, ends 4/15, and public vote will be held 4/13 through 4/16. Judges will hold final vote 4/17. Winners announced 4/18.
Voting criteria
Is it fresh?
Exciting?
Is there a market for it?
What makes you the perfect author for this book?
Back Story
As with any successful endeavor, my book coaching business relies on a vibrant team. I am very fortunate to work with two recent graduates of URI who are "up" on social media and for months now, Jamie Levitt and Rachel Horwitz have been urging me to hold a facebook contest.
After returning from Harvard Medical School's CME publishing course and hearing dozens of compelling and intriguing book ideas while serving on the book pitching panel, I'm even more excited about this opportunity to hear your amazing book ideas, provide feedback and announce our lucky–and deserving–winners.